Transaction code ME21N is used for creating a purchase order in SAP. A purchase order is the legal document for purchasing items from a vendor or from different plants ( sections ) within a company. We can enter each details or copy from a preexisting RFQ (if it appropriate ) while creating a PO. Before starting to create a new purchase order we need the following basic data.
Delivery date
Account assignment
Material number
MPN material number
Plant
Number assignment
Price
Vendor
If the material & vendor records are there master records , we can choose that.Now we can learn the steps included in creating a new purchase order.
First we need to enter the transaction ME21N
Then the initial screen ( Click Organization Data ) for creating PO will be displayed. It contains

Vendor
Document date
Purchasing Organization
Purchasing Group
Company Code

Then enter Material items

Item
Material
Quantity
Delivery date
Short Text etc
Use New Item  option ( If the material is not present in master record )

Main menus in the screen while creating a purchase order are

Delivery / Invoice
Conditions
Texts
Address
Communications Data
Partners
Additional Data
Organization Data
Status
Delivery / Invoice screen contains
Payment Terms
Inco Terms
GR message
Currency Exchange rate etc
Its a pretty simple interface provided by SAP that anyone can easily create the things without much knowledge. You will get some more idea by seeing the following sample screenshots .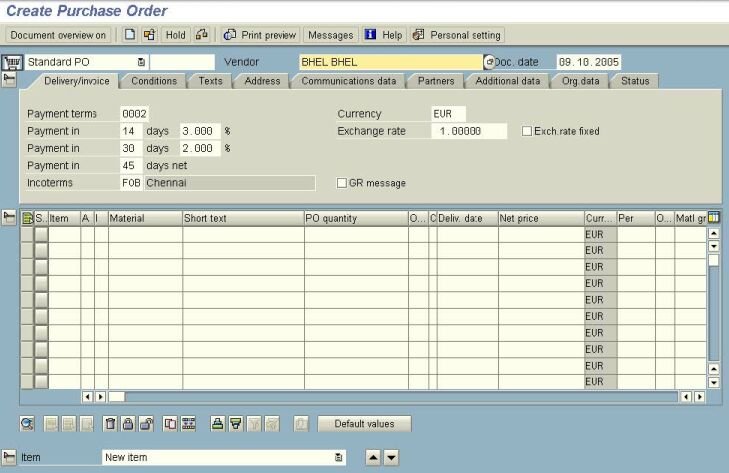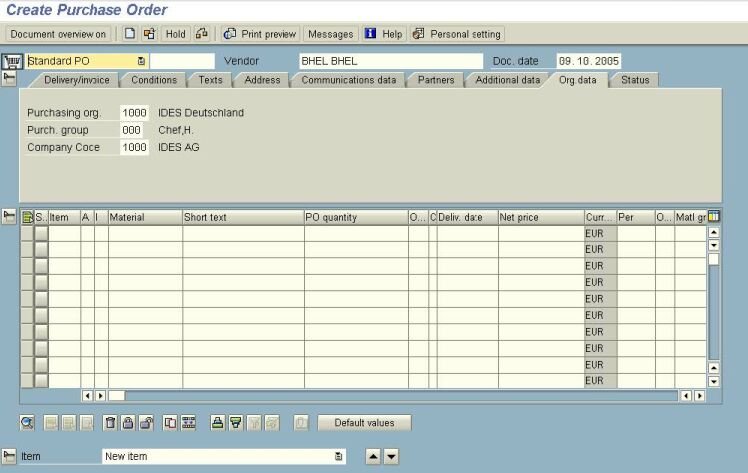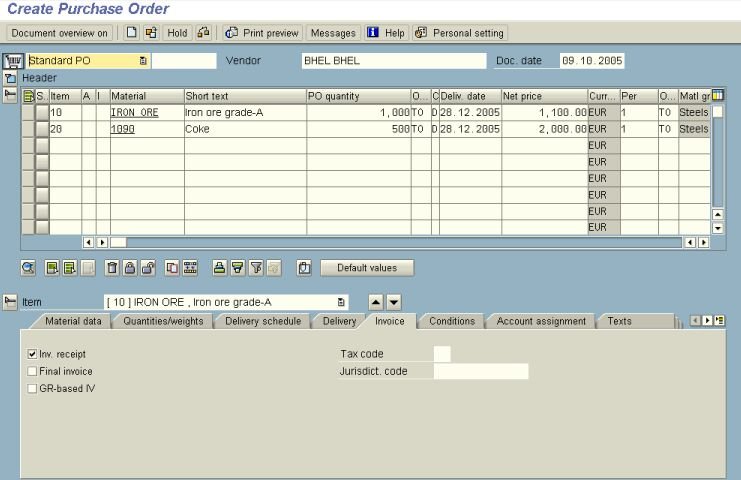 Other important transaction codes to remember with purchase orders are ME21N for creating, ME22N for Changing and ME23N for displaying the PO's.